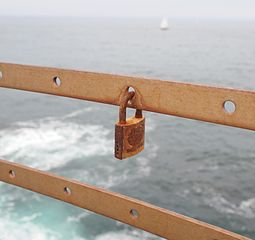 The Love Boat will be scrapped. Is there any special final purpose for this icon of Love and Romance? Yes there is! Love Boat Locks. Made from the romance infused steel remains of the Love Boat. A true token of love for you significant other. To be attached to a local fence, bridge or gate to symbolise your eternal bond. Brought to you by loveboatlock.com.
(Merel and I concocted this some time ago during a coffee break.)
In case you spot any errors on this page, please
notify
me!