I'm not only a computer scientist specialising in privacy enhancing technologies. I also enjoy playing music. In fact I play several instruments, among which the bassoon (which is quite a weird choice of instrument to play considering the music I like, but I digress...). Over the years I've compiled several fingering charts. Below you find the fingering charts for flageolet/dual tones.
I've also compiled a separate set of fingerings for the 'normal' tones.
The charts are also available in pdf: set 1 and set 2.
In these charts I've tried to arrange the tones according to the closest normal tone that seems to be post pronounced in the sound these fingerings produce, and sorted them from lower to higher sounding pitch. This is not a very exact process. The sound produced varies widely with the reed used, and the force and expression with which the tone is blown.
Set 1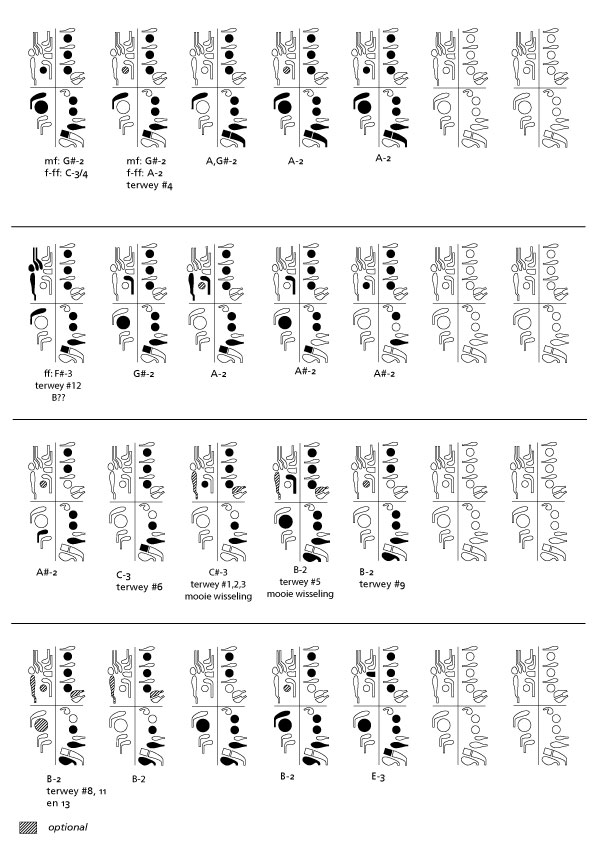 Set 2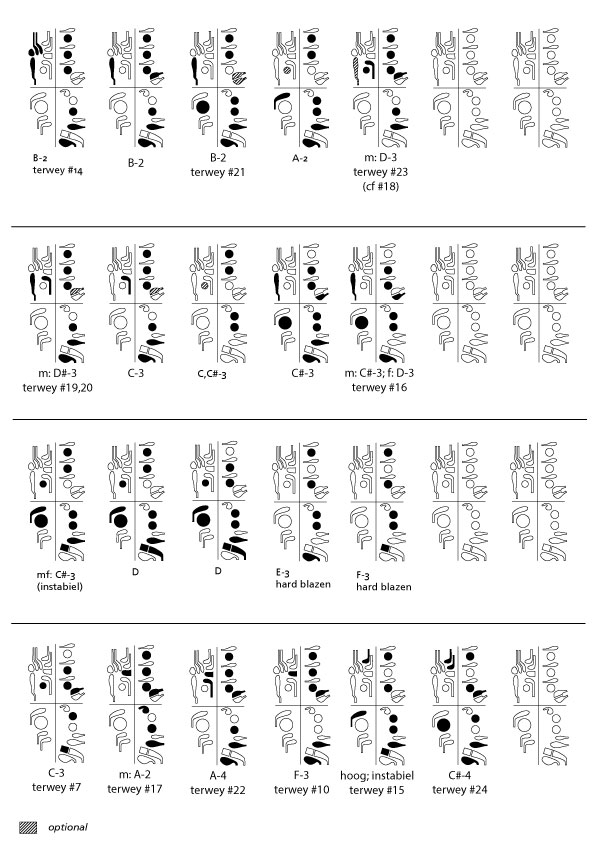 In case you spot any errors on this page, please
notify
me!